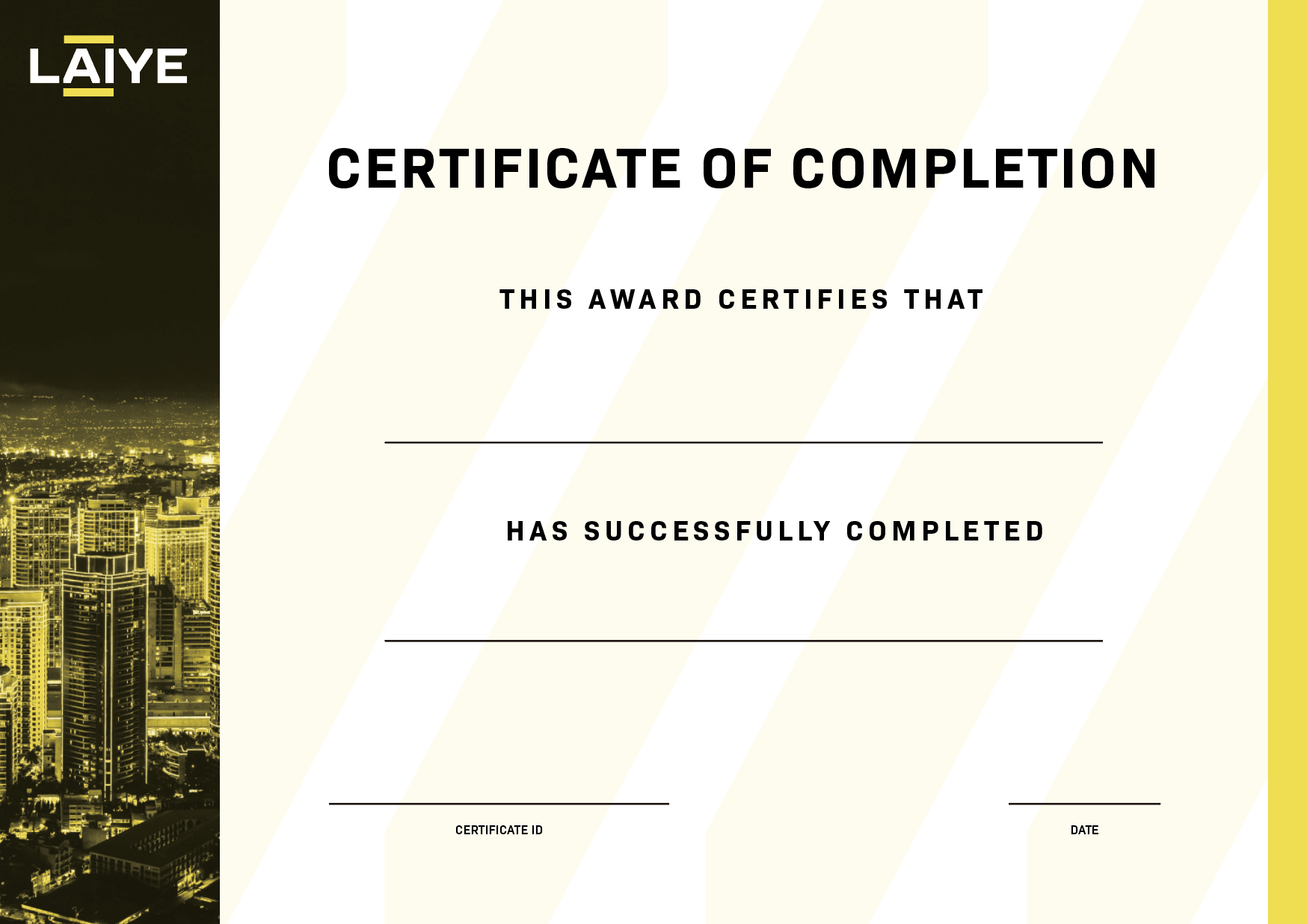 Certificate of Completion
You will receive an official Certificate of Completion once you have completed our training courses.
1. Train online with our Training Tracks
2. Finish the quiz for each course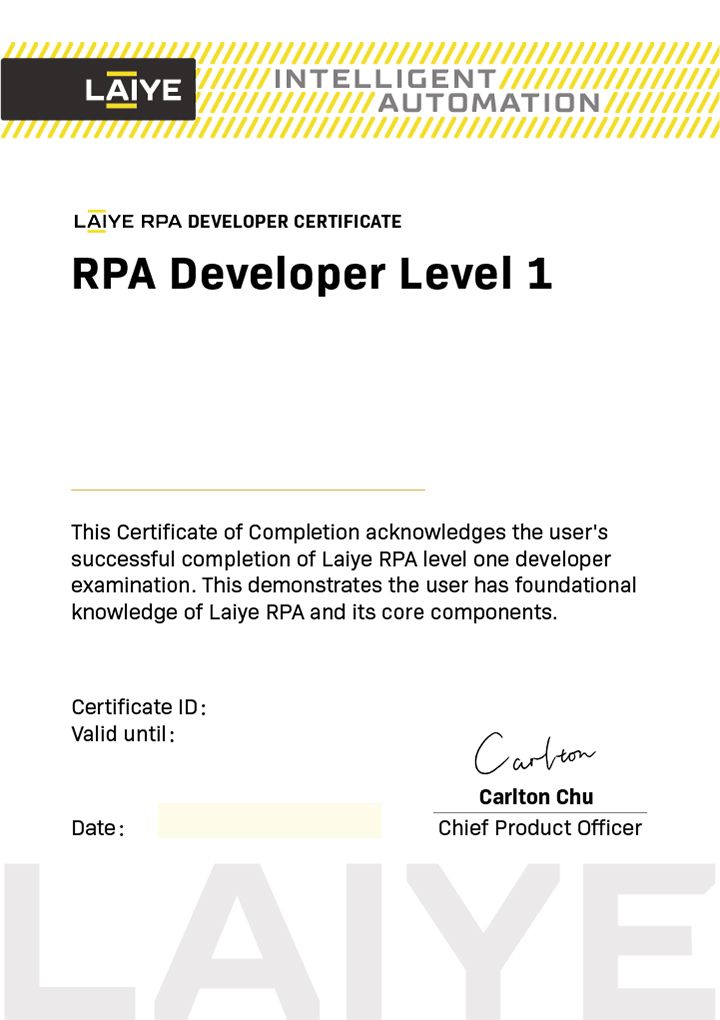 Laiye RPA Engineer Certification

Laiye RPA Engineer Certification is created by Laiye to officially recognize a developer's theoretical and practical mastery of Laiye RPA.

To get certified, developers must pass online examination.

The certificate is valid for one year, and can be renewed by taking the exam again.
CONTACT US
If you would like to reach out to us or have any queries, please email globalteam@laiye.com